Introduction to Weddings in Santorini
Santorini is a picturesque Greek Island that is located in the heart of the Aegean Sea. It offers some of the most beautiful views in the Northern Hemisphere, providing the perfect backdrop for your big day. At Wed With Us, we offer a range of different venues in Santorini and we can make your wedding planning process as easy as one, two, three…(or alpha, beta, gamma in Greek!).
What's so special about weddings in Santorini? The variety of venues can cater for wedding parties with less than 40 guests at some venues yet up to 500 guests at others. This dynamic choice, along with our in resort wedding planner, means that you can make your special day truly unique and personalised. With some of our Santorini venues, we can even provide an online live stream of your ceremony at no extra cost. This means that your friends and family who unfortunately can't make the wedding, can still be a part of your big day.
Important Information about weddings in Santorini 
The couple will both need to provide copies of the following documents before the wedding (and also take them upon travel):
A valid, 10 year UK passport that does not expire within 6 months of your return to the UK – this must also be certified.
Original birth certificates.
Original decree absolutes from any previous marriages.
If you have been widowed, you'll need the original copy of your previous partner's death certificate and your original marriage certificate.
Original deed polls for any previous name changes.
If you were adopted, you'll need the original copy of your adoption certificate.
A certificate of no impediment, which can be obtained by a UK registry office within 3 months before the date that you return home. Our wedding planners will advise you about the specific wording required on this document.
All of the above documents must be legalised by British Foreign and Commonwealth Office. The cost of this will be advised to you during your wedding planning process. The documents must also be provided with Greek translations, supplied by an approved translator by the Greek Embassy in London. Once all the documents have been translated, the translations and legalised originals must be checked by the Greek Embassy in London for accuracy, which also has a small admin fee.
Copies of the legalised documents, the translations and certified passports must all be supplied before your wedding day and original copies taken with you to Santorini.
Our Venues in Santorini
Dana Villas
-Greece
The Dana Villas Wedding Venue is perched on the Firostefani area caldera cliff side at an altitude of over 300m conveniently just a few minutes' walk from the island's capital Fira. Embraced by th... More »
Santorini Princess Hotel
-Greece
Santorini Princess Hotel offers elegant wedding receptions on the Caldera, with a pool, a la carte restaurant, a bar, pool bar and open-air lounge. Santorini Princess is located in Imerovigli, one of ... More »
Theros Wave Beach Bar
-Greece
Theros Wave Beach Bar is on an exclusive Eros beach in Vlychada. It is a perfect venue to experience a beach wedding & reception under the full moon. Theros Wave Bar is hidden on the southern beaches ... More »
Pyrgos Restaurant
-Greece
Pyrgos Restaurant is the perfect spot for a special wedding party with a panoramic island view. The restaurant's 20 years plus experience will make your special day a fabulous success. Pyrgos tavern-r... More »
Anemos Beach Lounge
-Greece
Anemos Beach Lounge on Perivolos Beach is a stylish, relaxing beach venue for your wedding reception in Santorini - hold a truly romantic wedding and have the best wedding party on the beach! Anemo... More »
La Maltese Estate
-Greece
La Maltese Estate is a Relais & Châteaux Hotel. It is located on the Caldera in Imerovigli. The privileged essence of the exquisite Main Salon and adjacent volcano view terraces provide a romanti... More »
Le Ciel
-Greece
If you're having a Wedding in Santorini it needs to have the perfect venue. Le Ciel offers elegant indoor & outdoor spaces and a delicious choice of Wedding Menus. The Wedding Ceremony is held o... More »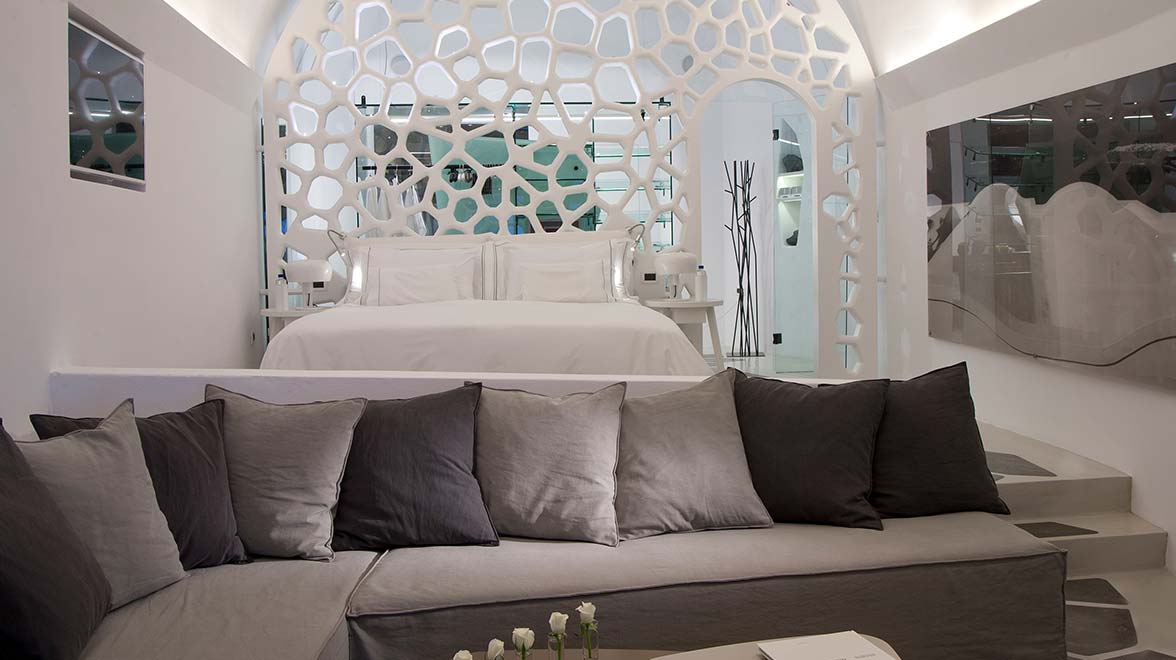 Grace Santorini
-Greece
Perched atop Santorini's iconic Caldera, this sublime retreat enjoys some of the most spectacular views on the island.  Boutique Hotel Of The Week 7 nights from £2,175 per person sha... More »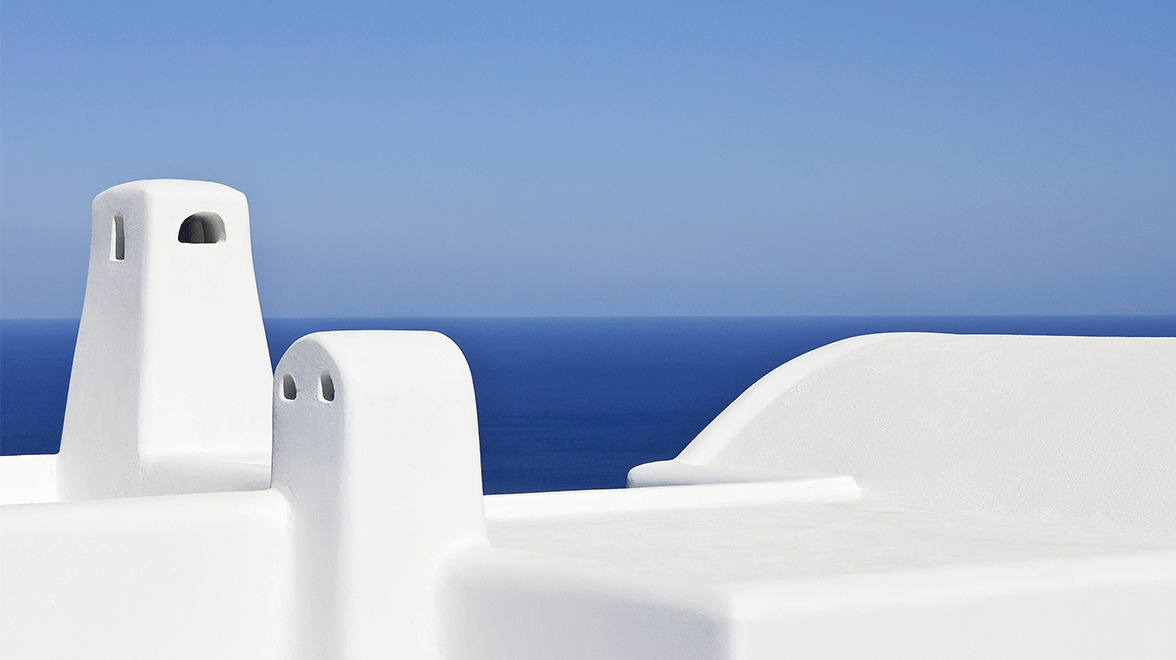 Carpe Diem Santorini
-Greece
Carpe Diem was purpose-built for honeymooners and privacy-conscious VIPs, with just 10 secluded suites set high on a hillside above the sleepy village of Pyrgos. This adults-only boutique s... More »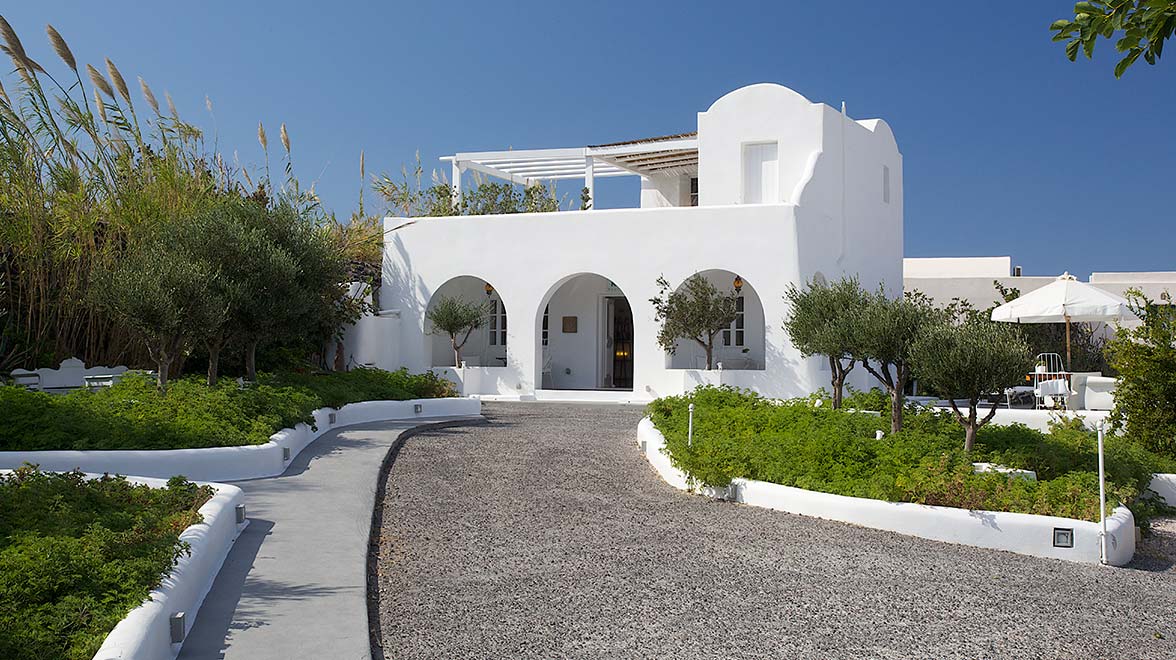 Kirini Santorini
-Greece
Live the high life at this clifftop retreat, where just 26 sleek suites look out over Santorini's spectacular Caldera. Set in a tranquil garden, this place is a boutique oasis, hidden awa... More »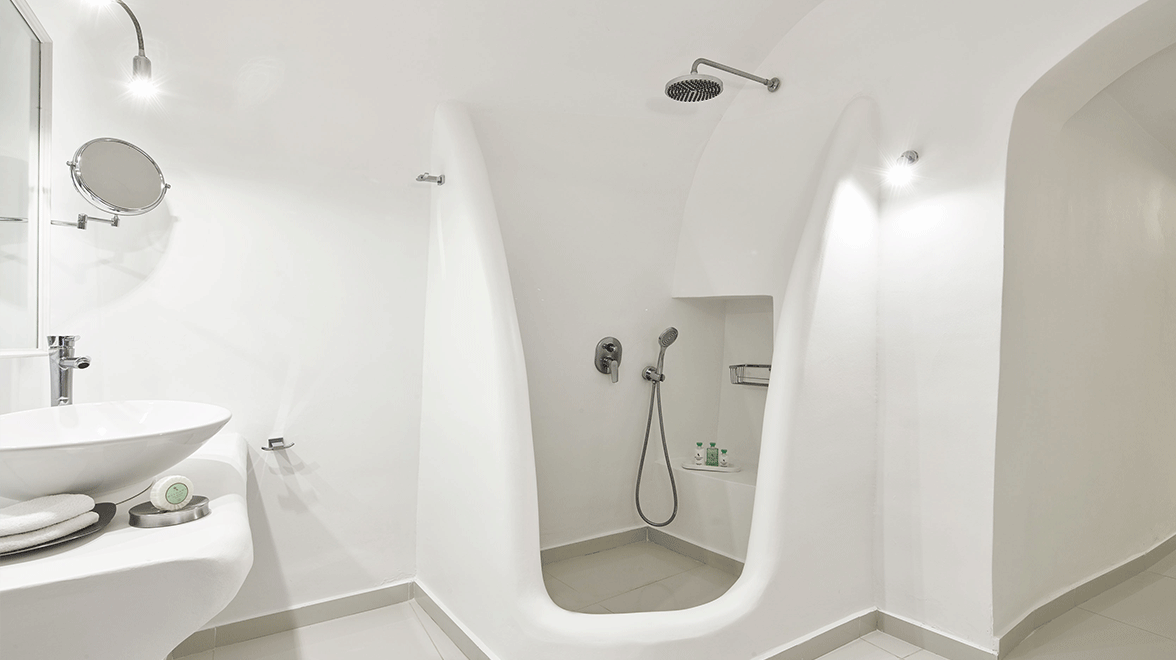 Chromata Santorini
-Greece
The chic suites of Chromata cascade down a cliffside at the apex of Santorini's soaring caldera. This gorgeous boutique hotel is built into the rock and effortlessly compliments its stun... More »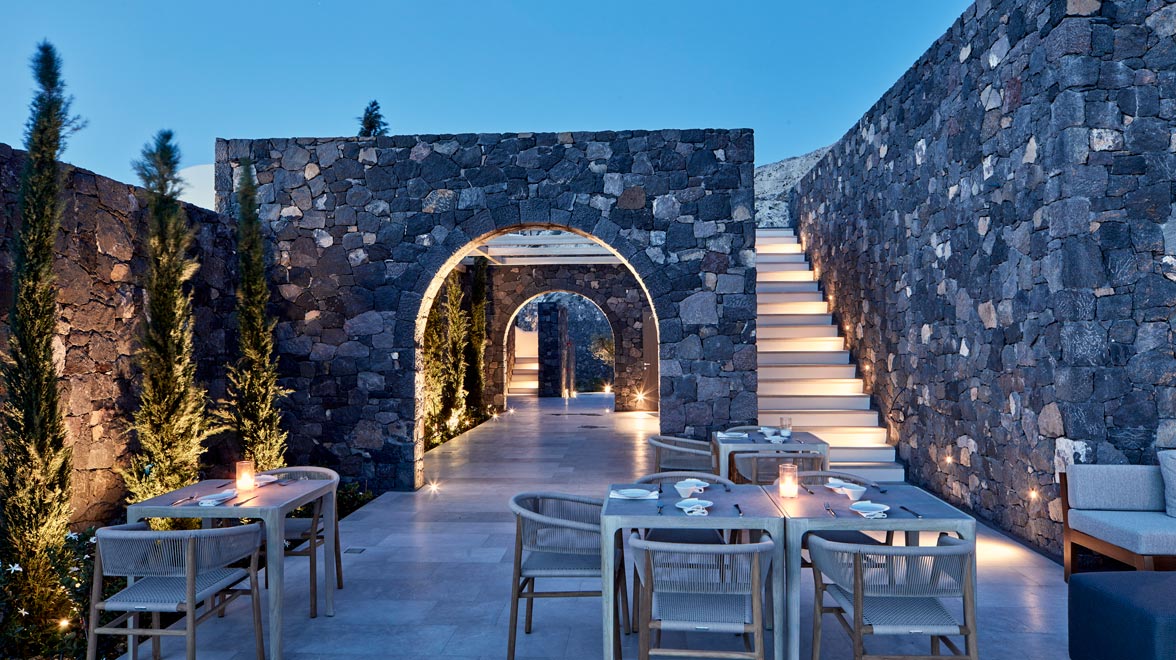 Canaves Oia Epitome
-Greece
On a tranquil hillside above the pretty fishing harbour of Ammoudi sits this exquisite boutique hotel, the height of exclusivity with just 24 pool suites and villas. Everything has been des... More »